T. Wayne Gray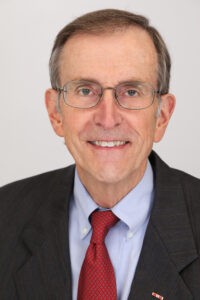 Phone: 202.730.1271
Fax: 202.686.2877
wgray@akrivislaw.com
Education:
J.D., University of Virginia School of Law
B.A., English, Virginia Military Institute
Bar Admissions:
District of Columbia
Virginia
Court Admissions:
U.S. District Court for the District of Columbia
Languages:
French (basic)
Italian (basic)
German (basic)
Arabic (basic)
T. Wayne Gray is Senior Counsel at Akrivis Law Group, PLLC.  His practice focuses on representing domestic and foreign clients (private and government) on projects including business, construction, energy/oil & gas/off-shore platforms, technology, aviation/satellite, procurement and services matters, and their related contracts and legal matters.  Mr. Gray was formerly a partner a large global law firm where he was a partner in the International & Cross-Border Transactions practice group of the firm's Washington, DC office.
Mr. Gray assists clients on these and other projects and has extensive experience in reviewing, drafting and negotiating various types of contracts, including PPP and EPC agreements, for clients' projects for development, design, procurement, construction and provision of services. He advises on contract and other issues during the project, prepares key correspondence and documents, and helps resolve project and contract disputes. He also advises and assists clients on international business and legal matters including off-shore and foreign country company formation, preparation of joint venture, teaming, agency,  distributor, representative, project management and other agreements, and helping select and coordinating with foreign lawyers on local law matters. His current international projects are in Africa, the Middle East, Europe, Asia and South America.
Mr. Gray started his legal career as a government lawyer in Vietnam, Germany and Italy (litigation, contracts, claims, and administrative law) and then  with the Army Corps of Engineers in Saudi Arabia (contracts and administrative law matters for a $25 billion design, procurement, services and construction program of projects throughout the country for the government of Saudi Arabia). After entering private practice he returned to Saudi Arabia and managed his law firm's Middle East office in Riyadh for 2 years.  At his previous firm, he was also part of a team that launched the firm's first Middle East office in Abu Dhabi, United Arab Emirates (UAE).  Mr. Gray lived in Europe, Asia and the Middle East for 14 years and having also traveled and worked in Africa and South America, he is familiar with many foreign legal practices, cultures and customs and speaks some French, German, Italian and Arabic.
Mr. Gray is also a Strategic Advisor to a prominent government and business relations firm also in Washington, DC with international affiliates. He has written and lectured nationally and internationally on construction and contract law matters. He is admitted to practice in Virginia, Washington, DC and before various U.S. federal courts including the United States Supreme Court.