Teresa N. Taylor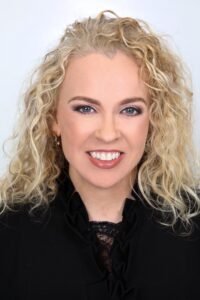 Partner
DC: 202.730.1271
NYC: 646.378.7947
Fax: 202.686.2877
ttaylor@akrivislaw.com
Education:
LL.M., International & Comparative Law, Georgetown University Law Center
J.D., cum laude, M.A., International Affairs & Politics, Washington College of Law, American University
M.A., Liberal Arts, St. John's College
B.A., English, University of Maryland College Park
Bar Admissions:
District of Columbia
Maryland
New York
Court Admissions:
U.S. Supreme Court
U.S. Court of Appeals for the District of Columbia
U.S. Tax Court
U.S. District Court for the District of Columbia
U.S. District Court for the Southern District of New York
U.S. District Court for the Eastern District of New York
U.S. District Court for the District of Maryland
Teresa N. Taylor is a partner at Akrivis Law Group, PLLC, in Washington, D.C. and Executive Partner of the firm's New York office.  Ms. Taylor defends individuals and corporations before federal courts, the Department of Justice, and other federal agencies involving alleged civil and criminal violations of U.S. sanctions, trade, and customs laws.  She regularly represents clients before regulatory agencies, such as the Bureau of Industry and Security, concerning regulations stemming from the International Emergency Economic Powers Act (IEEPA), Trading With the Enemy Act (TWEA), USA Patriot Act, and other similar trade, sanctions, and customs regulations. Ms. Taylor successfully represented Plaintiff, Epsilon Electronics, at the trial and appellate levels against the U.S. Department of the Treasury and the Office of Foreign Assets Control (OFAC), and her appellate briefs and oral argument before the U.S. District Court of Appeals for the District of Columbia resulted in effectively a ground-breaking reversal of the maximum egregious penalty imposed by OFAC against her client. Epsilon Elecs., Inc. v. U.S. Dep't of the Treasury, 857 F.3d 913, 920 (D.C. Cir. 2017) (available here).
Before joining Akrivis, Ms. Taylor was a Senior Attorney at the U.S. Department of the Treasury and an Associate at a prominent "Magic Circle" global law firm. Ms. Taylor also served as a federal law clerk for three U.S. District Court judges in the Western District of Virginia: The Hon. James C. Turk, The Hon. James P. Jones, and The Hon. Michael F. Urbanski.
Ms. Taylor's practice also includes corporate investigations and compliance programs.
Prior to joining Akrivis Law Group, Ms. Taylor's work included white collar defense of regulatory enforcement matters; civil litigation; financial services cross-border investigations; corporate due diligence; federal ethics and appropriations analyses; agency liability and damage assessment; and global investigations for financial institutions and banks involving widespread violations of U.S. Department of Treasury and U.S. Department of Commerce regulations stemming from the IEEPA, ITSR, TWEA, ITAR and other similar laws.
Ms. Taylor's international human rights work includes participation in the UN Conference on the Establishment of the International Criminal Court, where she assisted in drafting the gender crimes portion of the Statute of the Court and advocated to country delegations on the need for inclusion of gender crimes in the Statute. She additionally founded and served as the Executive Director of a non-profit organization whose mission was to raise awareness of contemporary genocidal atrocities not receiving adequate media attention with a focus on the need for justice and accountability under international humanitarian law.
Ms. Taylor is an appointed member to the District of Columbia Court of Appeals, Board on Professional Responsibility, Hearing Committee. The Hearing Committee hears cases concerning attorney disciplinary matters and makes recommendations for discipline to the Board.
Ms. Taylor has taught as an Adjunct Professor at Georgetown University Law Center, The University of Maryland, and other colleges.  As an Adjunct Professor, she has taught International Human Rights Law; Business Law; Criminal Law; and Criminal Evidence and Procedure.
Ms. Taylor's pro bono work includes appellate criminal defense and prosecution in New York for both the Office of the Appellate Defender in Manhattan, and the Brooklyn District Attorney's Office, Appeals Bureau; representation of death row inmate before international forum; federal tax controversy; and non-profit tax work.