Akrivis Law Group, PLLC is pleased to publish its latest Client Alert titled How does the Nuclear Deal Affect Personal Transactions Involving Iran?.  This piece, written by Akrivis Managing Partner Farhad Alavi follows many questions on the impact of yesterday's announcement of the real of nuclear-related sanctions on Iran following the implementation of the Joint Comprehensive Plan of Action (JCPOA) reached between Iran and the P5+1 (the United States, United Kingdom, France, Russia, China, and Germany) in July 2015.
The article can be downloaded by clicking here.
Please direct all inquiries to Farhad Alavi at falavi@akrivislaw.com or (202)686-4859.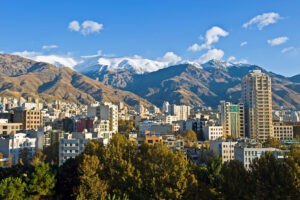 Akrivis Law Group, PLLC is a boutique law firm in Washington, DC focusing on international business and global trade matters, including sanctions, export control, customs, and anti-corruption compliance, as well as white collar criminal defense (including for sanctions violations), and international tax matters. 
Note an original version of this Client Alert was posted on January 17, 2015. This version has some minor substantive and proofreading edits.