Advising the chain from financial institutions to borrowers and ensuring sound practices.
OFAC, AML and FATCA Compliance. Cross-Border and Structured Lending. Asset-based finance.  Akrivis Law Group, PLLC stands ready to advise U.S. and foreign clients through a variety of banking and financial matters. Our banking and finance practice brings together an inside knowledge of the laws that impact the industry with a deep understanding of broader corporate law issues. Our attorneys have advised on matters as modest as simple small business loans all the way up to those involving major foreign public entities.
U.S. Financial Institutions Compliance
Regulatory compliance is the cornerstone of all financial institutions and never has it been a more integral operational component. Ever-changing, complicated laws and frameworks require counsel that understands the nuances and stringent requirements that are increasingly becoming commonplace in the fabric of the finance world. The world of international banking brings about an added layer of regulatory complexity.
Having key insight into the regulatory landscape, Akrivis Law Group can advise clients U.S. and foreign-based financial institutions on critical regulatory and compliance areas such as:
Office of Foreign Assets Control (OFAC)
Financial Crimes Enforcement Network (FinCen) & Anti-Money Laundering (AML)
US PATRIOT Act
Corporate Governance
Foreign Financial Institution (FFI) Services Practice
Non-US financial institutions, from banks to credit associations to insurance companies, are increasingly finding themselves entangled with US regulatory compliance matters.  Compliance matters are moving beyond being a distinctly American issue to one of concern for all global financial entities.  Supported by our strong trade regulatory and sanctions practice, Akrivis Law Group can help such entities ensure they are ahead of the game and fully enabled to deal with these new and challenging requirements.  From developing best practices including improving Know Your Customer (KYC) procedures to creating high shields from potential sanctions violations, we are able to help your bank enjoy high thresholds of compliance with the United States' many extra-territorial financial laws and related regulations.
Specifically, the firm can assist FFIs in advisory services related to:
OFAC compliance matters
AML compliance regulations
Foreign Account Tax Compliance Act (FATCA)
Within this arena, we can advise FFIs on:
General advisory services analyzing the impact of the regulations to companies
Development of customized internal compliance programs
Providing up to date summaries of any new changes in applicable laws and regulation
Akrivis is empowered to advise such entities on these critical areas with not only due to its knowledge of the regulations but our own international perspective, built on experience overseas, language skills, and very importantly, vast experience in dealing with foreign clients and understanding their unique needs.
Structured Financing and Lending
Whether it is a complex secured loan for a project financing or a simple promissory note, Akrivis Law Group can assist along every step of the way. We can advise on private equity financing, as well as those for general business expansion, projects, or asset (e.g., private aircraft, vessel, or equipment). With extensive experience in large and small scale financing, our lawyers can help deliver sophisticated, elegant solutions incorporating all critical considerations for domestic and cross-border transactions. Most notably, our project and finance experience extends into key sectors such as energy and hospitality.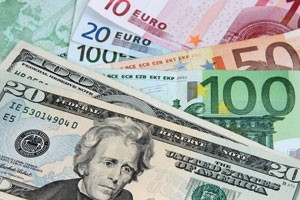 Sharia Compliant Financing
Sharia finance is proving increasingly popular in the Muslim world and beyond. Whether it's structuring a simple private loan or a large debt offering, we can work with Sharia finance scholars to create structures that are compliant, functional, and effective, including Sukuk, Ijara, Murabaha, and Musharaka agreements. We can also advise on Takaful (insurance and reinsurance) arrangements.