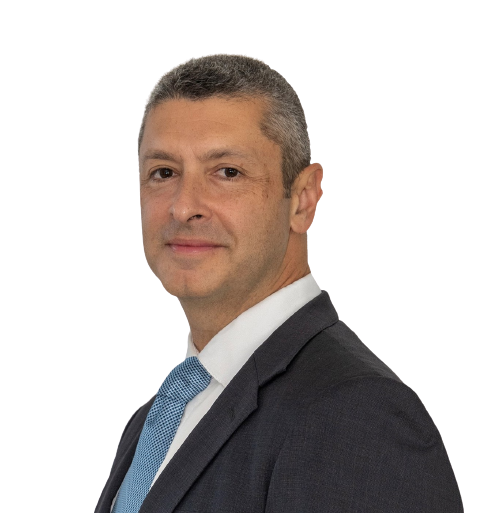 Partner
Miami
New York
+1.786.918.4120
wnorkin@akrivislaw.com

Education:
J.D., With Honors, New York University
B.A., Economics & Hispanic Studies, Northwestern University
Admissions
Florida

New York
Southern District of New York (SDNY)

Eastern District of New York (EDNY)

Southern District of Florida (SDFL)

U.S. District Court for the District of Columbia (DDC)

Northern District of Illinois (NDIL)

Second Circuit Court of Appeals

Eleventh Circuit Court of Appeals

Languages
Spanish (fluent)
Russian (conversant)

Walter M. Norkin is a partner in Akrivis Law Group's Miami and New York offices and is Head of the firm's International Crime Defense practice. After a successful and distinguished career in the U.S. Department of Justice (DOJ) that spanned nearly 20 years, Mr. Norkin's practice focuses on representing individuals and corporations in international crime and white-collar matters before the federal government and courts.

As a prosecutor at both the U.S. Attorney's Office in the Eastern District of New York (Brooklyn) and the Southern District of Florida (Miami), Mr. Norkin led numerous high-profile investigations and prosecutions, including:
Indictment and prosecution of Mexican drug kingpin Joaquin "El Chapo" Guzman-Loera
Investigation and convictions of a Guatemalan ex-presidential candidate, an ex-Economy Minister and a director of a Guatemalan bank in a money laundering scheme
Investigation and successful prosecution of an international money laundering operation in the precious metals and refining industry that involved wire fraud, customs violations, illegal mining and bribery
Investigation and prosecution of multiple South American drug cartels, including the convictions after trial of their Central American cartel liaisons
Conviction of 10 registered brokers and lawyers across the U.S. in a stock market manipulation scheme that also resulted in the guilty plea of a CEO of a publicly traded company
Conviction of the former CEO of a California savings bank for engineering sham transactions during the mortgage crisis
Investigation of a large global bank for violating the Foreign Corrupt Practices Act (FCPA) for conduct in Asia, which led to a guilty plea and significant financial penalty for the bank
Investigation of a prescription fraud and money laundering scheme resulting in the conviction of a corporation and punishment of its corporate officers
In recognition of his outstanding skills both in the courtroom and in managing challenging cases involving multiple U.S. agencies, the U.S. Attorney in Brooklyn appointed Mr. Norkin as the Chief of the International Narcotics and Money Laundering Section and later the Deputy Chief of the Business and Securities Fraud Section, where he oversaw some of the Office's most significant prosecutions of fraud and securities violations. In the Southern District of Florida, Mr. Norkin was entrusted with the Office's most sensitive and complex investigations and prosecutions, including those involving major international corporations, political figures and other matters with particular media or ethical concerns and intricacies.
Mr. Norkin's extensive trial and appellate experience includes serving as first-chair on over a dozen trials in Brooklyn and Miami and arguing multiple times before the Second and Eleventh Circuits. He has also worked closely with the Department of Justice in Washington, D.C., the U.S. Department of Treasury's Office of Foreign Asset Contol (OFAC), the U.S. Securities and Exchange Commission (SEC), and a variety of foreign governments conducting parallel investigations and necessitating interactions through Mutual Legal Assistance Treaties (MLATs). His work targeting Colombian and Mexican drug cartels earned him multiple Organized Crime and Drug Enforcement Task Force (OCDETF) awards and accolades.
Prior to joining the DOJ, Mr. Norkin began his career as an associate at Cravath, Swaine and Moore, LLP, where he handled complex civil matters including shareholder class action defense for Hugo Boss, anti-trust litigation for Time Warner Inc., and patent litigation for IBM and Bristol-Myers Squibb. He also clerked for the Honorable Richard J. Holwell, United States District Court in the Southern District of New York.