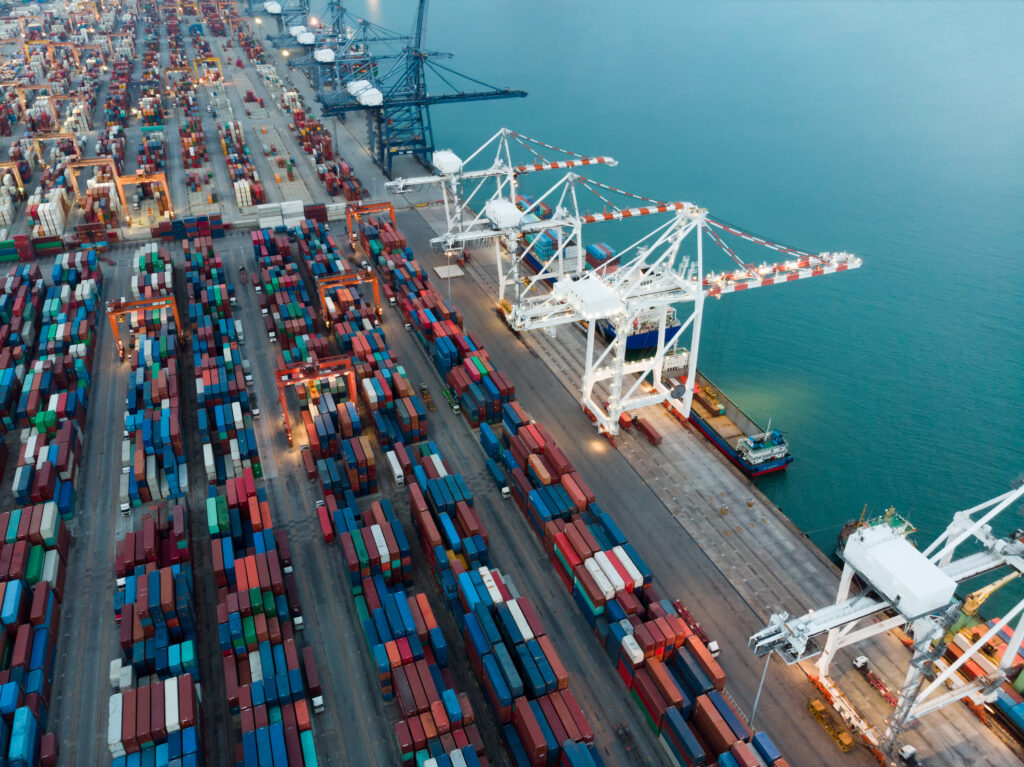 Compliance, Licensing, and Litigation Defense Across All Regulatory Facets of International Trade
Navigating sanctions, export controls, and trade regulations can be overwhelming for businesses of all sizes. We go beyond just providing advice, also offering solutions with an eye to the long term.
Our trade practice covers compliance and defense matters related to the following areas:
U.S. Department of the Treasury's Office of Foreign Assets Control (OFAC)
U.S. Department of Commerce's Bureau of Industry & Security (BIS) Export Administration Regulations (EAR)
U.S. Customs and Border Protection (CBP)
Foreign Corrupt Practices Act (FCPA) / Anti-Corruption
Committee on Foreign Investment in the United States (CFIUS) Filings/Disclosures and Compliance
International Traffic in Arms Regulations (ITAR)
Anti-Boycott Compliance
Civil and criminal enforcement of sanctions violations, including white collar defense and litigation
Sanctions & Export Controls Practice – Compliance Advisory, Licensing, Civil & Criminal Defense, and Delisting
Akrivis maintains one of the United States' preeminent practices in the U.S. sanctions field, bringing unique insight into this area stemming from our exceptionally large caseload, along with extensive experience gained by our partners on sanctions matters while working in some of the world's largest, most prestigious law firms. With sanctions regulations changing on an almost weekly basis, our vast experience in this area as well as international business law will be particularly helpful for those companies seeking to ensure full compliance with U.S. law.
Our lawyers regularly advise a broad spectrum of clients around the world on sanctions compliance and defense, an area of increasing importance due to its significant relationship with U.S. national security. Our finger is on the pulse of this ever-changing area of law and we represent clients large and small before OFAC regularly. Partner Farhad Alavi speaks internationally on sanctions matters, appearing regularly on international media such as the BBC, Al Jazeera and CGTN, and is often quoted in major media outlets such as The New York Times, Financial Times, Washington Post, and the Wall Street Journal.
Whether your issues relate to the regulations administered by OFAC or the BIS, Akrivis is well-positioned to help you meet your compliance and enforcement needs, such as:
Obtaining OFAC licenses for transactions in or involving sanctioned countries and entities
Civil Sanctions Enforcement Issues & Voluntary Self-Disclosures (VSDs)
Criminal Defense Arising from alleged IEEPA / Sanctions and Export Control Violations
Removal from OFAC's List of Specially Designated Nationals and Blocked Persons (the SDN List)
Developing Internal Corporate and Organizational Trade Compliance Programs
Release of Blocked Funds at U.S. Financial Institutions
International Funds Transfer/ Bankwire and Anti-Money Laundering-related issues
BIS Commodity Classifications
BIS Entity List & Unverified List Removal
Beyond compliance, we can represent clients on all facets of civil and criminal enforcement, including complete solutions on white collar, sanctions defense and internal corporate investigations arising from alleged sanctions violations.
Foreign Corrupt Practices Act (FCPA)
Compliance with anti-corruption laws is a keystone for doing effective business overseas. With increasing overseas business opportunities and the expansion of OECD and other directives against corruption, anti-corruption is no longer simply an issue of corporate social responsibility but a legal obligation. This is heightened by intensifying enforcement of FCPA by the U.S. Department of Justice (DOJ). Our FCPA and Anti-Corruption practice regularly advises U.S. and overseas clients on their FCPA obligations from advisory work to compliance. We can also advise and represent clients on all facets of an FCPA criminal defense matter, including conducting internal investigations and bolstering compliance procedures.