Akrivis Law Group is proud to announce that its client Mushko Electronics (Pvt) Ltd. (Mushko) has been officially removed from the U.S. Department of Commerce Bureau of Industry & Security's (BIS) Entity List. The change took effect on June 28 and will be published in the Federal Register on June 30. A copy of the final rule can be found here.
Mushko was originally added to the BIS Entity List in March 2018 along with many other Pakistani companies, resulting in an existential threat to the company's 70+ year existence. Initially, the designation prohibited Mushko from selling and transferring virtually all items subject to the U.S. Export Administration Regulations (EAR), including non-sensitive items and those made outside the United States (many foreign-made products also fall under the EAR's jurisdiction because of their significant U.S.-origin content). This prohibition was narrowed in November 2019 to only dual-use items.
Mushko Electronics was founded in 1948 and traditionally operates across two core sectors, selling and servicing enterprise and personal information technology (IT) and testing & measurement equipment. Mushko's clients include a host of local and multinational operations in Pakistan such as Nestle, Proctor & Gamble, Citibank, Keysight Technologies, government entities, universities, and many others. It was for many decades the representative of Hewlett Packard (HP) in Pakistan.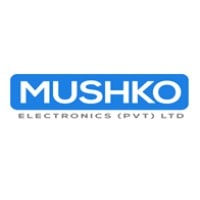 Additions, modifications, and removals of names to/on/from the Entity List are handled by the End-User Review Committee (ERC), an inter-agency committee comprised of representatives of the U.S. Departments of Commerce, State, Energy, Defense, and as needed Treasury and/or other federal government agencies. The list is maintained by the BIS. Removal from the Entity List is a challenging and time-consuming process that requires unanimous approval by all members of the ERC. Many entities spend years trying to secure removal and some find it too daunting and challenging an endeavor.
An Entity List designation can be debilitating for most companies, and removals are challenging and require a tremendous amount of work and dedication.
Mushko retained the services of Akrivis immediately following its designation. Akrivis's team, led by Partner Farhad Alavi, led the preparation of Mushko's petition before the ERC. "This is a win for both, Mushko and Akrivis," said Alavi. "We are delighted and grateful that our firm's hard work and perseverance paid off," he added. "Our growing track record in securing Entity List removal demonstrates that it is possible for companies that are serious about restoring their former positions to do so."
Based in Washington, DC with offices in New York and a representative office in Tokyo, Akrivis is a boutique law firm focusing on Sanctions, Export Controls & Anti-Corruption Compliance, White Collar & Investigations and Dispute Resolution, and International Corporate Transactions. Akrivis represents clients around the globe from major multinationals to high-net-worth individuals on a range of complex trade compliance, litigation, and corporate matters.
For more information contact info@akrivislaw.com or +1.202.730.1271.
This Client Alert is intended solely for informational purposes and should in no way be construed as legal advice. Each case is naturally different and past outcomes do not guarantee future ones. If you have any questions or are unclear on any of the subject matters addressed or discussed in this Client Alert, please consult a licensed legal professional.